Egypt has always been one of those places you can find in the bucket list of many travelers all over the world. Well, who would be surprised? After all, with Egypt's interesting history and rich culture, not to mention its stupendous tourist destinations, it is not a big wonder that it is flocked by travelers every year.
When planning your Egypt luxury holidays, one of the best accommodations you can ever find is none other than The Palace Port Port Ghalib Resort.
The Undeniable Beauty of The Palace Port Ghalib
The Palace Port Ghalib is a luxurious 5-star hotel which is nestled at the very heart of the renowned holiday destination Port Ghalib.
It is a very stunning hotel situated in an equally stunning location. The Palace Resort is surrounded by well manicured gardens, overlooking both the international marina of Port Ghalib and the Red Sea's protected waters. A short walk will take you to the Corniche at the center of the resort. With its gracious service, spacious accommodation and delicious meals, The Palace could easily transform an ordinary travel to the best Egypt luxury holidays you could ever have.
The Location
Port Ghalib has a wonderful beachfront location and is only a stone's throw away from the restaurants, bars and shops of the Marina. It is also just 5 kilometers away from the Marsa Alam airport with 15 minutes of transfer time.
Fun by the Beach
At The Palace, you can have some fun time under the sun at the private golden sand beach that has jetty access to the house reef. Towels, parasol and loungers are all provided for you to have the best sunny experience of your life.
Swim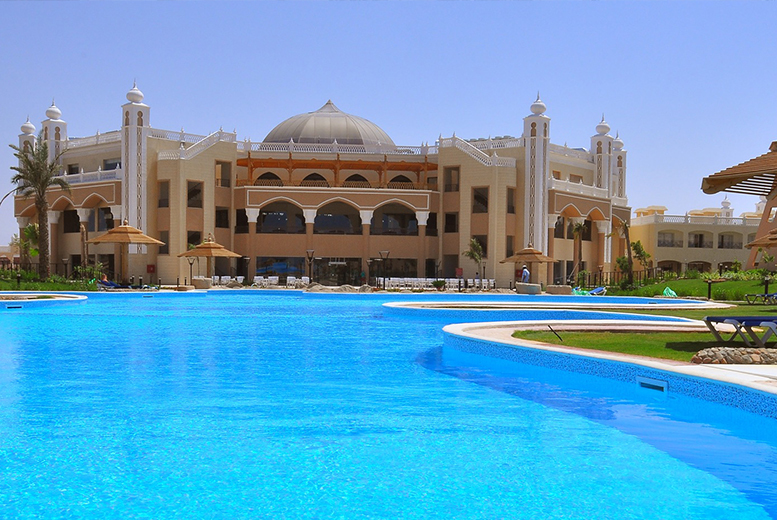 ming Pools for the Non-beach Lovers
Now, if going to the beach is not your thing, you don't have to worry because there is a 35-meter swimming pool complete with gardens and sun terrace. There is also a lazy river with water slides so you will never run out of exciting activity during your stay.
Dine in Style
The Palace Port Ghalib houses the Olive restaurant that serves international buffet breakfast as well as a la carte dinner. There is also the Look Out bar and the Pool Deck bar which serves lunch, snacks and dinner, including seafood and Oriental specialties.
 Leisure and Sports
There is live evening entertainment at The Palace. For those who are health conscious, you don't have to worry as there is a jogging track and a fitness center. It means that you can still keep up with your routine even while enjoying your Egypt luxury holidays.
Book Your Egypt Luxury Holidays Today!
The Palace Port Ghalib undoubtedly has everything you can ever want and everything you could ever need in a luxury accommodation. From its ideal location, to its facilities and amenities, you know for sure that you get the best that you deserve. Make sure that you book your Egypt luxury holidays as early as now and choose the Palace Port Ghalib as your place to stay.